Rated as the #1 North Indian Restaurant by Zomato, Desi Village restaurant and cafe is a traditional Indian Restaurant Located at Garhoud Views, just moments from Dubai International Airport.
It offers a delicious menu evoking India's dazzling soulful culinary traditions, in a lively nostalgic ambiance, set up on a native desi backdrop.
The Desi Village restaurant and cafe have been among the top most Indian food restaurants and cafes in Dubai, and some of Dubai's most iconic foodies and bloggers consider it to be a preferred destination when it comes to fine dining. With an experienced team, the standards of cooking and serving are extremely high.
Just as you might expect in one of the most expensive cities in the world, eating out at Desi Village does not cost its guests a fortune.
If you have a hearty appetite and love the countryside experience, why not treat yourself to a visit to one of the most Authentic-Desi-Food restaurants in Dubai? You may end up leaving with a much lighter mind and a much heavier frame.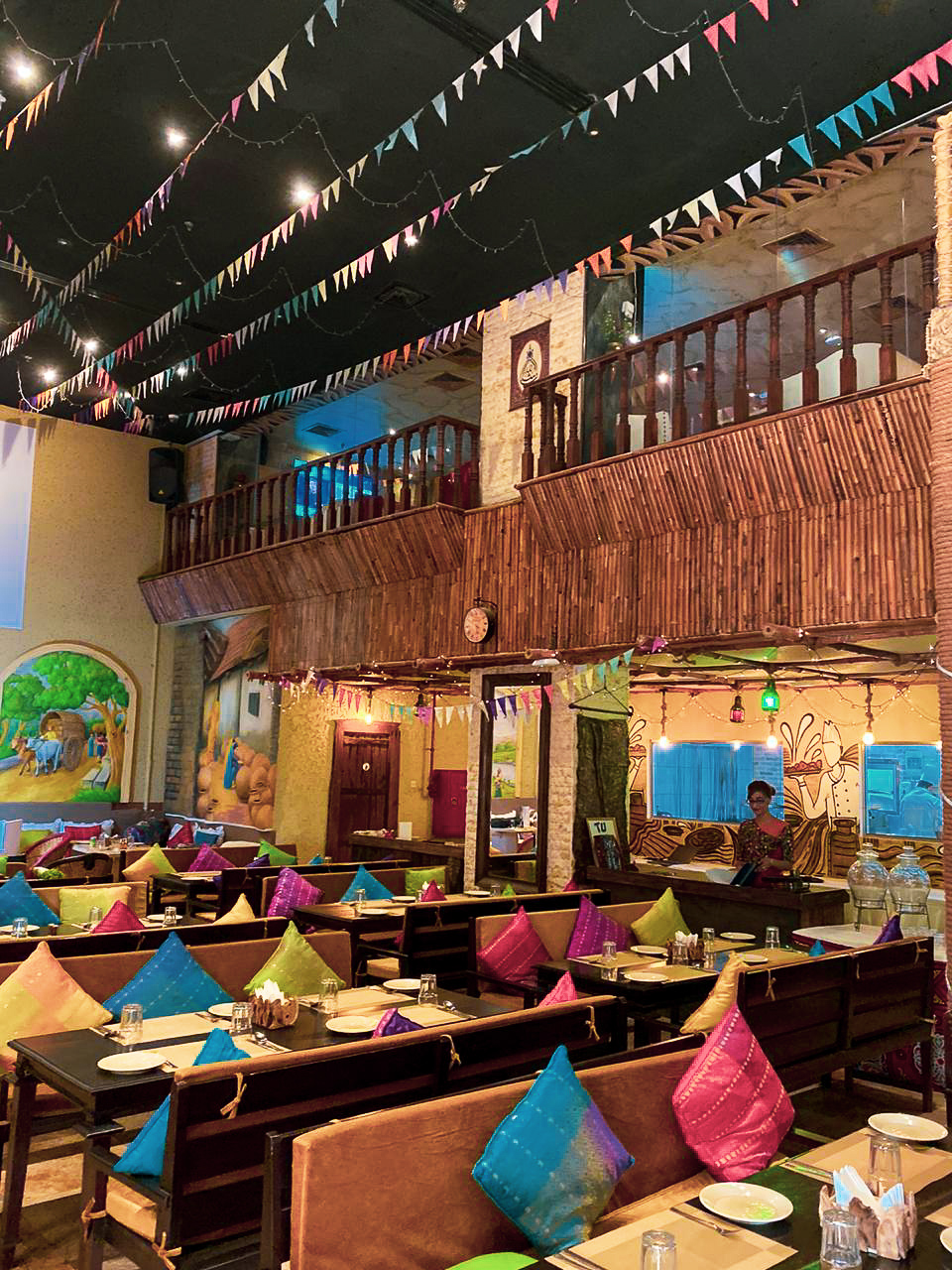 Restaurant and Cafe providing breakfast cuisines, lunch-dinner menu, brunch menu, desserts, mocktails, and desserts.
Delhi, Pune, Mumbai, Islamabad, Karachi, Japan, Tokyo, China, Jakarta, Thailand, Singapore, Riyadh,, Kuala Lumpur, Abu Dhabi, Bali, Doha, Hong Kong, Macau, Beijing.
How to get Desi Village Franchise?
Connect with us at +971 55 555 2961 and we will guide you through the process.
What are some of the things we look for in a Franchisee?
Franchise partners should be financially capable and manage the operations. Prior experience in the F&B industry would be preferable but is not mandatory. We are looking for an ideal operator who can work daily towards the growth of our brand by setting up an outlet in their region.
Support you can expect from the company
We provide full training, menu, and support along with all marketing and branding support. The team (including the founder) will set up the new business and make sure systems are set up to succeed.